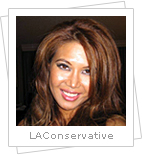 We believed in Mitt and Mitt delivered again! (How was it that Ron Paul spanked McCain, Huck, Thompson and Giuliani? Now, how about some more straight talk?  Let's dispel some myths, shall we?
MYTH:  NV is not as important a state as SC.
FACT:  Nevada is infinitely more important, as it is a crucial "purple" swing state in the general election, whereas SC is a solid red state.  The GOP nominee who wins SC will carry SC in the general election no matter what, whereas it takes a STRONG Nevada player to influence that state's leaning in the generals.  That would be Mitt Romney.  If you believe NV has no significance, than deductively, you do not believe FL will be significant in the primaries, either.
MYTH:  Fred Thompson will endorse John McCain if he drops out.
FACT:  It frankly does not matter whom Fred Thompson endorses.  I personally can't wait for Fred to drop out, as Romney will pick up votes because they share an overlapping voting bloc.  It will help Romney if Fred endorses McCain.  Thompson's voters despise McCain; an endorsement would further propel the voters toward Romney. 
MYTH:  Jeb Bush may endorse Romney this week.
FACT:  This is highly unlikely, as Jeb has vowed not to endorse during the primaries (but still possible).  That Jeb suggested to his staff that they work for Romney's campaign, however, is the unspoken endorsement. 
MYTH:  The person who wins SC will go on to win the nomination.
FACT:  Since 1980, this has been the case.  But if you believe this year's race–with FIVE top-tier candidates (not TWO)–has been the same as all races past, then, by all means, carry on with your hallucinations.  Rudy might like to have a word with you, too.
MYTH:  Mitt won Nevada on the strength of Mormons.
FACT:  Nevada has an 8% Mormon population.  Even without the Mormons' votes, he would have beaten his next closest competitors, Paul and McCain, by a 2-1 margin.  The same can't be said about anyone else in their respective winning states, with their respective voter base.  Conservatives, late deciders, and veterans delivered his landslide.
MYTH:  National polls are all that matter.
FACT:  National polls mean squat, for if they did have significance, the only person left in the race would be Giuliani (who used to top the polls at 40% or more).  Each candidate has topped the national poll at some point in time.
MYTH:  Mitt could not compete in SC.
FACT:  Mitt did not compete in SC out of pure strategy.  With two contests the same day, you must pick a focus.  He stayed out of the fray and let them knock each other out, heading to Nevada to collect more delegates, and ensuring at least two opponents are on life-support heading into Florida (now Thompson and Huckabee). 
MYTH:  Mitt is trying to buy the presidency.
FACT:  If the presidency could be "purchased", we'd have enjoyed a President Ross Perot, or perhaps, President Steve Forbes.  Both these guys are exponentially wealthier than Mitt.  It takes organization, political acumen, strategy, the right qualifications, the right message AND money to win the presidency.
MYTH:  Mitt has morphed into a candidate of "change".
FACT:  From day one, Mitt's slogan has been "Change Begins with Us".  He was dubbed "Mr. Fix-It" and "Turn-Around Artist" before his campaign even gained traction.  It was the MEDIA who focused his campaign on social issues, not him.
FACT:  Mitt has the most delegates, the most Republican votes, and the most wins among all candidates.
FACT:  Mitt has the most congressional endorsements among all candidates.
FACT:  Mitt has raised the MOST money of all candidates on both sides.  This is because he has the strongest establishment support.
Now, let's review the delegate count:  
AND THAT, MY FRIENDS, IS STRAIGHT TALK.
Technorati Tags: mitt romney, primary elections, nevada caucus
2 Responses to "Romney Supporters: Congrats on the Nevada Landslide Win!"
blah blah blah....all we need is another Mitt Romney cheerleader! He would not be a good leader for this country!

GOD, I hope Kucinich wins the Presidency.

January 23rd, 2008 9:20 am

Abdul

Romney........as a liberal it would be fun to continue the laughter all these years the republicans have afforded us, what, with their deft hand on the helm......with yet another phony in the white house. i am retired and could care less how bad they screw the country up with more wars, bad economic policy.......just rape our national wealth for a few to really prosper,(Trickle Down?).........there will always be plenty of leaf blowing jobs open for all americans, legal or otherwise with more "sound" fiscal policy such as Mitt Romney could give us..........yeah, blah, blah......sounds alot like what i heard about G.Bush Jr. 8 yrs ago........i'm gonna go burn one, see ya!
david the fascist liberal

February 3rd, 2008 8:04 pm

davidwwalters
Leave a Reply